Hello everyone! I just want to give you some heads up about SKdigis and have been organizing my blog for you to navigate easy and smoothly.
I have a bunch of thing in store for you... lots of freebies though the year, lots of new releases every month, lots of challenge blogs being sponsored so you can play and have more chances to win SKdigis.
Every button you click in my blog will take you to the correspondent page. All have been tested but I am just human, and if you ever find something NOT working properly, please contact me clicking on the envelope to your right hand side. It looks like this:
Remember "SKETCHY FRIDAY CHALLENGE" starts on Friday January 4, and you can find all about it
HERE
. and the banner looks like this:
FREE SKdigis can be found
HERE
. (Button is located on top tab).
FREE .studio files for Silhouette can be found
HERE
. I offer them in some posts.
I will be sponsoring some challenge blogs through the year and I have a list
HERE
... play and win SKdigis during those weeks. The button looks like this.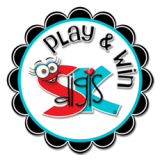 I am having a MONTH LONG linking party EVERY MONTH. Cards and projects can be from ANY challenge out there during the corresponding month... as long as they have SKdigis as the main image. Simply upload them
HERE
. The button looks like this.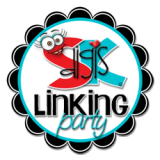 MY NEW YEAR "CRAFTY" RESOLUTION:
Learn to make some videos and have some tutorials for you.
Start a class to learn drawing MANGA characters.
Get my Copic Certification # 2.
Make 2 digital layouts per week.
Create samples for every sketch I design for Sketchy Friday Challenge.
Upload at least 10 new images in the store every month.
Keep my scrap area clean and ready to create.
Participate in lots of challenges through the year.
Should you have any questions, please feel free to ask... HAVE A WONDERFUL DAY!